WE ARE SUPPORTING YOU
in achieving your professional and private goals
A network to better serve you
Believing and experiencing that a performing team is greater than the sum of its parts, Cubisma combines the strength and expertise of people sharing similar values.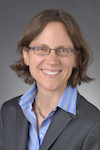 Dr. Carine GALLI MARXER
Two driving forces have always guided my life: exploration and empowerment.
This explains why I always worked on interdisciplinary topics and in intercultural environments, establishing diverse collaborations. With our children, we relocated (internationally) several times and traveled around the world for some months.
Training, coaching, leading teams, managing projects/programs, working as a researcher, publishing, sharing, empowering, and teaching represent my main professional experience.
Traveling, reading, practicing outdoor activities, exchanging with others, spending time with friends/family and empowering my children enable me, on top of my professional activities, to live a fulfilled life.
.Academic experience
After completing my studies of Physics in Switzerland and Germany, I successfully carried out my PhD research in different labs into bio-implants and biosensors in Switzerland.
During my Postdoc at Stanford University (USA), I established a new technique to analyze cell membranes.
Managing projects in and out of academia
Because I enjoy being creative, planning, and coordinating projects, I increased my experience by managing an EU research project in surface science.
Leaving academia, I managed the Swiss Knowledge and Technology Transfer (KTT) Initiative for several years. Later I started a Swiss strategic project in the field of radiation protection in medicine and could successfully implement the Clinical Audits.
Training
Since 2011 I have been training researchers worldwide, enabling them to better manage their projects, to get funding, to lead their teams and to supervise junior researchers.
I also extended my services to students performing their Matura work (in CH), as well as their teachers.
Coaching
Considering that everyone is seeking to live a fulfilled life, I am delighted to accompany people along their journey or to support them in achieving a specific goal.
Publishing
Project management for success in research. The PM-CUBE: a guide for Professors, Postdocs, PhD Candidates, Master students (2020)
Project based publications since 2008
Scientific publication between 1998-2008

Teaching
My first empowerment experiences date back to my youth when I accumulated 12y of private and substitute teaching, even in the swiss french sign language.


Dr. Rodolphe DEWARRAT
Leonardo Da Vinci, Galileo Galilei or later Isaac Newton were living in a period where it was possible to know almost everything about mathematics, science and arts. They could actively conduct work and research on any of these topics, taking advantage of all possible synergies between these branches.
Today knowledge has increased in such a way that this is absolutely impossible, scientists have become experts and interdisciplinary activities and symbiosis tend to get lost, which I think is a big drawback for science.
Hence my ongoing commitment to improve understanding between sciences, between pure researchers, applied engineers or workforces in factories through communication, clear project management, infographics or data science.
Academic experience
I studied mathematics and chemistry at the University of Fribourg (Switzerland) and after my PhD in differential geometry, I did a postdoc in electronics engineering at the University of Cambridge (UK)
Start-up experience
Before creating my own data science consulting company IMSD.ch, I worked on data science and algorithm development of 3 start-ups developing medical devices, then an oil and gas monitoring sensor and finally machines for the food industry.
Training
Since 2018 I have been collaborating with Dr. Carine Galli Marxer for teaching project management to researchers.