OUR EXPERTISE
to help you achieve your professional and private goals
Manage your projects, teams and life considering several perspectives
A project is unique
The particularity of projects is the fact that their realization is unique. It means that for the first time, some people will try to reach something specific, or they will try to reach it by performing differently. For example, you are trying to develop a new product, to understand the role of a specific parameter, to develop a better theory, or to perform a new experiment.
Life is the most complicated project
In this sense, your own life as well as the one of teams and organizations is the biggest project ever you have to manage! It encompasses many different activities and smaller projects whose duration will vary.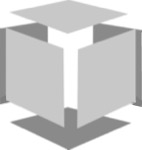 Project examples
Some examples are getting a degree, organizing an important party, performing a specific trip, building a house, leading people, supervising and coaching team members, or simply trying to live a fulfilled life!
How to be successful
In order to guarantee the successful outcome of your undertakings, it is crucial to consider all its aspects, similar to the faces of a cube. Or you might face challenges in not having enough time, enough money, qualified team members, or the right infrastructure. In addition, the working environment might prevent you and your team to perform well because of a lack of leadership and support, bad communication, unclear roles and responsibilities, conflicts, etc. Failure might also just occur because of an incomplete risk assessment.
Additional information under:
6 reasons to apply project management in research
17 reasons to apply the PM-Cube
5 tips to improve your training in academia
7 astuces pour facilement réussir son travail de maturité
7 Tipps, um die Maturaarbeit mit Leichtigkeit zu bestehen
Our expertise to bring you to the next level
Believing that a team is greater than the sum of its parts, the company combines the strength and expertise of people having complementary backgrounds but similar visions. Our main fields of expertise:
research in academia and the private sector

management of projects and programs in academia, in the private and governmental sector

management of teams

training and coaching in project management, life management, and organizational development

each team member found her/his own company

expertise in publishing

international relocation

family life
Some of our own developped tools
The Project Management – Cube ©
We developed the PM-Cube in order to enable you to successfully manage the complexity of your projects and to deliver high-quality results.
It can be applied for any kind of professional and private project and allows you to:
plan your work while maintaining

flexibility

write convincing (research) proposals

lead performing teams

communicate effectively

find innovative solutions

control projects

work in a more relaxed manner
More under 17 reasons to apply the PM-Cube
A simplified method of the PM-Cube has been developed for the students performing their Matura research work in Switzerland.
More under 
7 astuces pour facilement réussir son travail de maturité 
7 Tipps, um die Maturaarbeit mit Leichtigkeit zu bestehen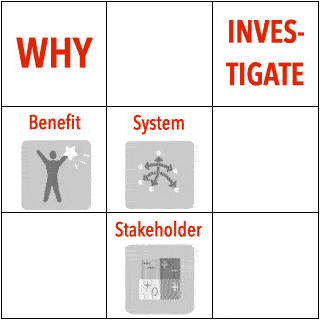 The Quality – Cube ©
This tool considers additional aspects in comparison to the PM-Cube. Therefore it is for example suitable for managers or group leaders.
The Quality-Cube will allow you to:
 introduce a culture of Quality within your organization
create a high-performing and healthy working environment
increase your chances to keep your key workers
deliver high-quality (research) results
The Life Management – Pyramid  ©
We developed the LM-Pyramid in the quest at reaching a fulfilling life. It can be applied to individuals, but also to organizations aiming at supporting their collaborators.
The application of the LM-Pyramid will enable you to:
become and stay happy
focus on what matters to you
live fully energized
achieve your professional and private goals
live an equilibrated and relaxed life considering all your duties and responsibilities